2014 Tele-Summit

BUY your Whole Set Now!

To access all 16 sessions,
purchase the 2014 Summit Set BELOW,
so you can listen & learn, anytime, anyplace.
Download your Copy of the
2014 Healing with Horses
Tele-Summit!
Are you ready to Expand & Empower your EAL/P Practice?

Learn from the Leading Experts in the EAL/P Field,
all Without the High Cost of Leaving Home!

Hands down, the MOST informative, inspiring, easy, and affordable
opportunity to deepen and develop your practice with horses this year!

For the second year in a row, our field's leaders have been gathered in one place to offer you the latest, most innovative concepts, tools, activities, exercises, and inspiration that you can apply directly to your equine-assisted practice to immediately create deeper, longer lasting change for your clients – all without ever leaving the comfort and convenience of your own home!
*Here's what listeners like you say about last year's Summit Sessions!*

"In the 10 years we have been blessed with the opportunity to live & partner with our horses,
there has never been such an incredible amount of
truly helpful and useful information as
you have made possible!"
"I bought the whole series this morning and I am over the top thrilled. I have listened to about 5 so far and they are filled with riches. I feel like each one is filled with precious gems of wonderful information, insight, & new awareness. I can't wait to incorporate with our horses and clients!"
~ Marsha & Mark Friedman
Horse & Soul Connections, Costa Rica
horseconnectionscostarica.com
"I cannot thank you enough for all you have made available to this community. The series is absolutely amazing...so I bought the whole package because I want to be able to listen again and again!"
~ Adriana Sevahn Nichols
"I have been LOVING the interviews so far. In fact, thanks for a great, great opportunity to listen to these wonderful teachers! Already I have begun to "deepen" my practice, even though I have been working in this "way" for a while. So much still to learn, and to practice, and embrace!"
~ Carol Marriot, Ravenheart Farms
Equine Assisted Learning Centre & Retreat
"Wow! Wow! I am loving each and every Tele-Summit lecture and gaining valuable information and insights from the wonderful line-up of speakers. I want to let you know how grateful I am that you put this together. It is a true gift. Like a golden thread running from session to session, your sparkling essence and ability to uplift humanity is shining through and filling me up with hope and joy."
~Karen L.
"These sessions will fill your heart & head with
ideas & concepts that are sure to improve your
journey with horse!"
"What a brilliant idea you had of bringing these facilitators into a group to help spread the word. Being able to listen to the interviews at leisure or to call them up and review the content is priceless. The information and knowledge that I am acquiring is so useful in developing relationships with horses. I am especially looking forward to taking the guiding exercises out to the paddock. I hope this is just the beginning of a regularly occurring event that Dr Jenn will continue to pursue!"
~ Les Logar
Transform Yourself, while Learning New Skills for your Clients!

Even better than that, all of the information and activities you'll learn can easily be applied to benefit not just your clients, but also yourself and your horse partners.

As an equine-assisted facilitator, you're already convinced of the benefit of experiential learning, right?

Well, we employed that very same effectiveness in these interview sessions to take you on some powerful guided experiences…so that you're not just learning, but transforming yourself during these unique sessions!

That means that during the many guided, interactive exercises, you'll blast through your own blocks while discovering powerful new ways to help your clients achieve the same results. What a wonderful win-win!

Every Power-Packed, Expert Session Expands Your Potential

In fact, you'll walk away from every session with:

~ The latest concepts that will deepen your understanding of how EAL/P really works so you can facilitate more effective sessions, starting NOW

~ Innovative new activities you can use with your clients to generate more profound breakthroughs, consistently

~ Inspiration for creating new experiences, new programs, and new workshops which will attract more clients, create deeper client satisfaction, and generate more income, right away

~ Original guided exercises you can use for both yourself and your clients to spark more meaningful change that lasts

~ Fresh insights into yourself as a facilitator thanks to experiencing the guided exercises. Plus you'll actually embody new energies that will help propel you forward as the most successful facilitator and business builder you can be

~ A deeper understanding of how to partner more powerfully with your horses as co-facilitators to create more magical moments for you, your clients, and your horses

~ A renewed passion to fulfill your purpose in making a difference in the lives of others with horses
~ NEW! This year most sessions include a downloadable HANDOUT of TAKE-AWAYS so you can clearly follow along and have a concrete guide to easily apply your new knowledge!

A Convenient, Easy, Learn-Anywhere Program for Business Breakthrough!

Imagine all of that packaged in a way that you can listen & learn, be inspired & informed, any time, anywhere!
Since sessions are downloaded as MP3 files right away, you can listen any time you choose on your computer. Or download them to any MP3 player and take them on the go to make the whole world your personal learning pavilion!


Affordable, Continuing Education, Guaranteed!
Shouldn't there be an affordable alternative for continuing education in the EAL/P field?
After your initial trainings, you're still eager to learn, but realistically, not everyone has another:

~ $10,000 to go to the next certification course, or
~ $3,000 for a week-long intensive, or
~ $600 for the average 3 day symposium, or
~ heck, even $350 for a weekend workshop!
But that doesn't mean you aren't enthusiastic to continue delving deeper into education in this field, right?!

In fact, you'd probably like to fine-tune your offerings and expand your potential so that you can make an even bigger difference in the lives of those you serve!
Of course, there is always going to be the time when you're ready for your next live, in-person training, but in between those high-cost investments, why not *expand and empower* your practice with affordable input from our field's leaders and innovators!
For less than the cost of what you probably charge for a single session of equine-assisted work, you can learn from over 15 experts in this field!
That's right! For less than $8 a session, you can learn from home - practical, take-away information you can apply directly to your practice, right now!
Wow! It doesn't get more easy & affordable than that!



Personal Note from Dr. Jenn,
Founder of the
Healing with Horse Collective
Greetings Fellow Facilitators!,
I just wanted to stop by and let you know that I was FLOORED by the overwheming success of last year's tele-summit!

Thanks to YOU, last year's Summit Sessions had over 9,500 listens during the month of April, from listeners on every single continent, all over the globe!

Our vision to connect equine-facilitators from all across the world to
empower and expand their healing practice with horse came to beautiful fruition!

And over 250 people purchased the downloadable 2013 Summit Set so they could continue to be uplifted, inspired, and informed all year long, any time they wished!
It would have been easy to rest on that success and do it all the same again.
But as awesome as 2013 was, I saw ways that we could improve the empowering nature of this educational experience the 2nd time around.
And so for 2014, my mantra became this:

Create an Outstanding Educational Offering with
Clear, Practical Take-Aways that
Anyone Can Apply NOW!
And together with 15 amazing faciliators we certainly acheived this goal.
In fact, many of these experts were so eager to serve you that they
OVER-DELIVERED and created many EXTENDED TEACHING SESSIONS!

So the value of what is being offered this year is sky-high and resource-rich!


Staying true to our original commitment to be an
AFFORADABLE EDUCATION offering,
I want you to know that once again, we
purposely priced this project way under it's TRUE VALUE
I mean at under $8 per session- we are practically giving away personal and professional growth!.

But please don't let it's affordable price fool you- the power of this series is nothing short of life-changing, for both your personal life & your practice!
And I'll be totally honest with you here, once again this year, for most of these sessions I'd easily pay more than $30 EACH for the exercise alone, never mind the rest of the cool content!

And here's another secret. Some of these sessions are so POWER-PACKED that I'd willingly fork over $99 for that SINGLE session!
So I know you must be wondering why I'd priced all 15 sessions for only $109.

I'll tell you why.

It's because, deep down, I am committed to uplifting as
many facilitators as possible, all over the globe!
And I know that for a lot of facilitators, money is tight and training budgets are even tighter, so we kept this as affordable as possible so that every single person who is serious about taking their practice to the next level can say:
"YES! Dr. Jenn. I'm in.
I want to join you in empowering
my practice this year!"

But seriously, it goes even deeper than that really. I created an opportunity for every budget because here is what I believe 100%.

I BELIEVE:

The world needs YOU.

The horses need you.

You need you, the best and brightest version of you!

And we need each other, to be fully empowered so that all of us can lift each other up into our most magnificent selves!

So, if this series resonates with you, I hope you'll make a commitment to yourself, to the horses, and to your glorious service in the world, to listen and to learn, because I honestly believe that together, we can uplift the world, one heart, one horse, one human at a time!
Now, I'm so convinced that this series can transform you
that here is my no-risk guarantee.
If you don't find at least ONE, and I mean at the very least,
ONE thing that totally, absolutely transforms you PERSONALLY
AND
ONE thing that utterly, completely transforms you PROFESSIONALLY,
I'll be shocked, but you can have your money back.
No questions asked.

Believe me, this series is SO chock full of things that have the power to entirely change how you show up, personally and professionally, that I know it's certain to create a HUGE shift for you.
So look, if it really doesn't exceed your expectations- you can have your investment back, no worries. I want you to be happy. No, thrilled with your investment.

But honestly, here's the thing, once you get deep into the value of this series, when you start actually applying the info and exercises, I simply know that you will agree with me: That this was a down right steal for how much personal and professional growth you gained!

I mean, it's probably less than what you charge for one single session you facilitate with horses, right?

So if you are ready to power up your practice, please join me.
In fact, I am so committed to reaching every single facilitator
whose heart is serious about partnering with horse,
that I am willing to make this unbelievable scholarship offer.
If money is so tight that this relatively small investment is still out of your reach…I get that, I've been there.
So if you feel called, but you honestly can't swing the full amount, then email me, because we are putting in place some scholarships…so that everyone who has a sincere deserve to serve with horse, can expand their practice, regardless of their financial situation.

So, let's join together- you, me, the horses all over the world, and every single human heart who understands the power of the horses to heal…together, we really will uplift humanity- one heart, one horse, one human at a time!

Until next time, may we all serve more powerfully with the heart of horse!
Dr. Jenn & the Healing Herd
Happily Ever After Ranch,
Denver, CO

Left: Dr. Jenn enjoying unity aboard Charm, the Gorgeous Goddess and member of the Healing Herd
4 Affordable Options to
Learn from the Leaders
& Expand Your Practice


*Please note that we use Paypal to securely process your payments. At checkout, you can either use your Pay Pal account or a credit card (if you do not have a PayPal account). When you click ADD TO CART below, you will be directed to Paypal through our Secure Payment Procesor: Zaxaa. Zaxaa will email you access to your new set. If you have any questions or difficulty, please email drjenn@healingwithhorse.com

******************************
Choose from the Following Options


$109, 2014 Summit Set: Complete Series
Includes ALL 16, 2014 sessions.


CLICK HERE for 2014 details: Review the 16 Sessions included in this Set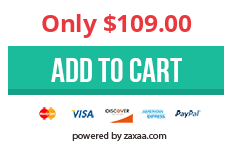 BUY TOGETHER & SAVE BIG!

$159, Enjoy BOTH 2013 & 2014 Tele-Summits
Get all 16 Sessions of the 2014 Tele-Summit,

PLUS, save 50% on all 31 sessions of the 2013 Tele-Summit!

A STEAL of a DEAL that will keep you learning all year long!

CLICK HERE for 2014 details: Review the 16 Sessions included in this Set
CLICK HERE for 2013 details: Review the 31 Sessions included in this Set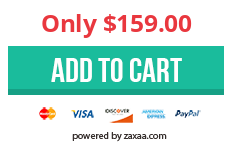 Enjoy the 2013 Version

$99, ONLY 2013 Tele-Summit
Get all 30 Sessions of the inaugural 2013 Tele-Summit.


A ridiculous DEAL for over 31 hours of content!


CLICK HERE for details: Review the Sessions included in this 31 Session Set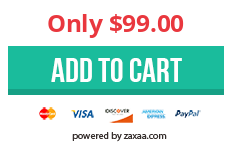 Apply for a Sliding Scale Scholarship

If you are committed to expanding your equine practice and are experiencing financial difficulties which make the cost of the Summit a hardship,
you may apply for a Sliding Scale Scholarship.
*We are committed to every person who is serious about their
equine practice having the support to THRIVE!*

So if money is an obstacle, apply for the Sliding Scale Scholarship.
Email drjenn@healingwithhorse.com for more info.
Here's to Having your Best Year Yet
Alongside of our Dear Friends, Horses!

If you have any questions, please contact: drjenn@healingwithhorse.com

**Don't Miss our 2nd Annual In-Person Event!**
Same great goals, even more powerful, personal impact
Uplift Empower Inspire Expand
Support for the Next Grandest Level of
your Equine-Inspired Practice!

Contact: Jennifer Oikle, Ph.D., 720-284-8502, drjenn@healingwithhorse.com